Tide Turners Plastic Challenge Badge project
Tide Turner Plastic Challenge is a project of the Scouts of Rwanda to initiate the Scouts and the communities to the fight against the pollution of used plastic.
As part of the Science Festival, organized by the Twinning Association between the City of Huye (Butare) in southern Rwanda, a Scouting Day was held this Saturday, November 06 in Huye. The scouts of Huye were gathered to participate in an awareness day against plastic pollution.
This awareness was brought by several activities. The day started with a collection of plastic waste in the city, between 50 and 100 kilos of waste were collected. Afterwards, we went to visit the waste recycling factory of the city of Huye. It's a unique and innovative place in Rwanda. Indeed, biodegradable waste is transformed into compost and non-degradable waste is transformed into various materials. The scouts gained knowledge by discovering this process.
This waste recovery factory project was created by scout engineers including Noel NIZEYIMANA and Christian Alain RUZINDANA.
They guided the visitors from the scouting units of the city of Huye, the partners of the Castres-Huye twinning and the members of the community around the plant. The three objectives of their project are to protect the environment, promote the circular economy and create green jobs. You can follow their actions on Twitter @greencare2016
Youth who have completed the Environmental Protection against Plastic Pollution Education Project program and personally completed a specific program leading to the ability badges were promoted. They received their "Tide Tuners Plastic Challenge Badge"
To close this day, also International Day of the Tree, the young people also planted trees to remedy the damage caused by plastic pollution.
The day raised awareness of plastic waste among Scouts and other non-Scout participants through action. They pledged to be careful of their plastic use choices, to continue to use plastic even beyond its original purpose, and to stop throwing it away anywhere and everywhere.

– 06 November 2021 –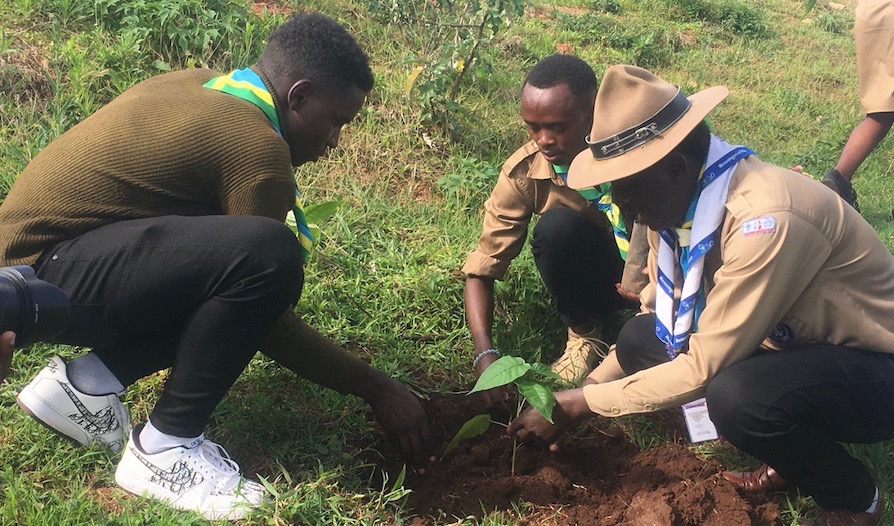 RSA at Don Bosco school to reinforce the discovery of scouting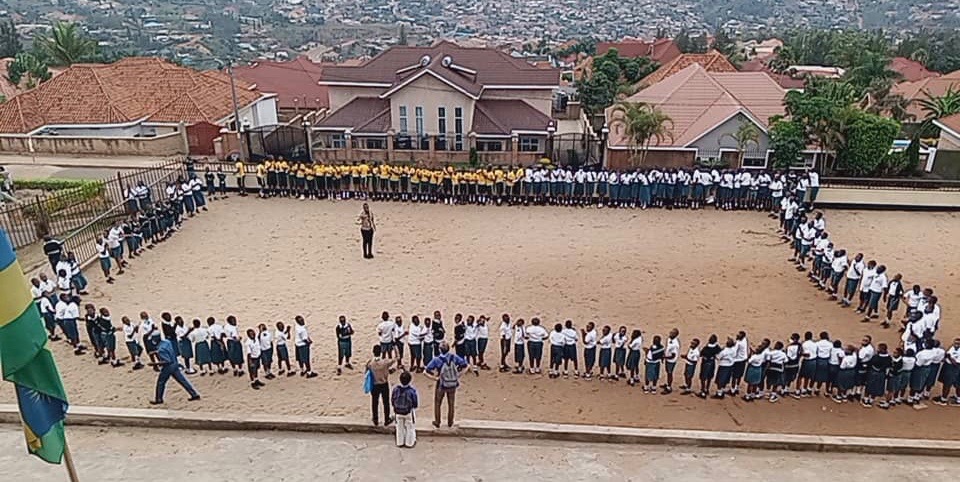 The RSA team spoke on Wednesday, November 3 at Don Bosco's Les Hirondelles school about scouting. Every Wednesday in this school, there are afternoon "clubs" according to the children's choices. The scouting movement is part of the choices and have more than a hundred children. Through this time, the children learn what scouting is through singing, games and discussions. It's a discovery that prepares them to join the Scouts.
Our visit to this school was to reinforce this awareness of scouting. The group was divided into cubs (amatetero) and each cub, supervised by an RSA Scout leader, was divided into sizaines (itorero). Children discovered new songs and games.
This discovery of scouting is a great initiative. However, the Don Bosco school lacks leaders. In fact, normally there are only 3 adults to supervise these future scouts.
– 3 November 2021 –